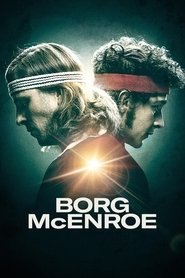 How to turn a tennis match into a cinematic experience full of tension and emotion?
That's what the Swedish filmmaker Janus Metz gets in his debut, presented in the Pearls section of the San Sebastian Festival after his visit to Toronto.
The film is responsible for approaching the controversial personalities of two of the greatest players in the history of tennis, Björn Borg and John McEnroe, just at the moment they met for the first time in what is still considered the game of
century (of the last century, of course), the Wimbledon final of 1980.
https://fullmoviezs.com/borgvsmcenroe/